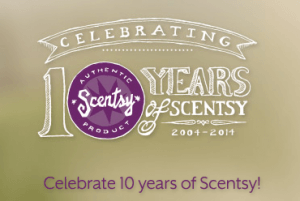 Meet me in St. Louis! for Scentsy Family Reunion!
Scentsy Family Reunion is an event NOT to miss!
Each year the Scentsy Family gets together for an awesome time of learning, sharing and fun! This annual gathering is now called our Family Reunion. Some companies call their annual gathering convention; at Scentsy we see ourselves as a family.
Yes, we have motivational speakers, music, shopping, training and networking but it is so much more! Our team is able to come together for three days and have fun!
I believe reunion is the best thing you can do for your business (and self). It was at my first Scentsy convention in Denver (2010) that I caught the Scentsy Spirit.
Scentsy is an amazing company with amazing products and people. This business changes people's lives and it is so inspiring to see and meet those whose lives have changed because of Scentsy.
Some of the highlights of our family reunion include a 5K on Wednesday, a kick-off concert by TRAIN! (2013 it was Kelly Clarkson).
Thursday and Friday are training days. Thursday is also Team day, everyone will be sporting their team attire – it is so fun to people watch and take pictures on Team Day! In the past Thursday was product reveal but this year the agenda will focus more on training. A few products will be reviled but most will be on display at the Scentsy Family Store. The Scentsy Family store will also be opened early this year for more shopping time!
You will get to see each one of the new products for each of the Scentsy Family brands: Velata, Grace Adele and Scentsy Fragrance in person! Great way to explain to your customers the products. I cannot think of a better way to be ready for our busy fall selling season that to touch, feel, try our new products in person.
Friday night is the awards ceremony with entertainment. This year convention will end with a HUGE Dance Party!
A huge highlight oat our reunion is FREE STUFF! The product giveaways are awesome and really help give you excitement for your fall. Come home with new products before they can be bought!
This year we will celebrate our 10 year anniversary. I am sure this family reunion will be our best one yet. Heidi & Orville have already said they are pulling out all the stops! The theme is all about "Thank you" and Scentsy is thanking the consultants for 10 amazing years.
The official dates of the event are July 9th – July 11th. I usually arrive on the Tuesday before (the 8th) to be there in time for the Director event on Tuesday night and ready for the 5k on Wednesday morning. I will leave later on Saturday (I don't like the super early flights because we usually stay up really late Friday night).
Registration opens March 10th and if you register by March 12th you will receive a special ~ Limited Edition ~ Scentsy warmer designed by Heidi and Orville. Just so you know….the last special warmer was the frog in the well, a HUGELY popular and amazing warmer. So – you want to register early.
There are a few different paying options as well as payment plans.
This ail be my 5th Scentsy convection/reunion. I told myself I would never miss it. Not only does it fill me up but I feel it is part of my job as a Scentsy director to be there for my team.
I cannot wait to meet new friends, see new products and grow!
Join me for Scentsy Family Reunion 2014 in St. Louis….you will be so glad you did!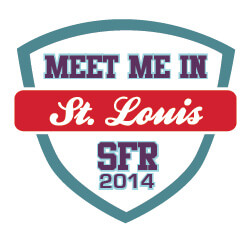 Why go to Scentsy Family Reunion?
Shift your Scentsy Business into High Gear!
It is the biggest Scentsy Event all year!
Vital business training
Meet new friends and connect with others in your area or similar to you
What to expect at Scentsy Family Reunion?
The Scentsy family reunion is a three and a half day event. Each year Scentsy has an annual convention, and each year it is a little different. The agenda will be posted and provided to all attendees upon checkin. Some general things to expect
Training!
Connections
Entertainment
PRODUCT GIVEAWAYS!
New product displays and demonstrations
Scentsy Family Store
Meet new people
Logistics
There are multiple hotels around the convention center. Many consultants group up and put 4 people into a room to keep the cost down. I don't spend much time in my room – just to sleep – I am found at the convention center the rest of the time. Either networking, learning or shopping.
The good news is the seating is usually reserved, consultants sit according to their Super Star Director. Our whole team will be together for the event so even if we aren't in the same hotel, we will hang out!
We can't wait to see you there!
To register, go to your workstation -> Events -> Register now next to Scentsy Family Reunion.
https://workstation.scentsy.us/Scentsy/Events/Landing
Official Scentsy Family Reunion Page
Want to see what Scentsy Family Reunion is all about? Watch it ~