Making our Way to the UK ~ Scentsy in the UK!
Making our way to the United Kingdom with a Scentasitc opportunity for you! Make money, meet your goals with a business that fits your lifestyle. Your Scentsy journey starts here! I am so excited to share this opportunity with you! Scentsy has been an amazing blessing for so many and you too can take advantage of this business opportunity.
Be part of one of the most successful direct selling companies and our amazing growth! Are you looking for a rewarding career? If you want to make money through an additional income but with limited capital to invest, Scentsy UK is the perfect opportunity for you. At Scentsy you design your own idea of success. Run your business part time to fit around your lifestyle or run it as a full-time mode.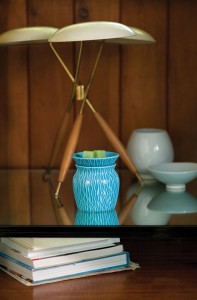 What is Scentsy?
Scentsy Fragrance began with a simple idea — a safe, wickless alternative to traditional scented candles — and quickly grew into one of the most successful direct selling companies in the world. This wickless concept is simply decorative ceramic warmers designed to melt scented wax with a heating element instead of a traditional wick and flame. Our products are safe and beautiful. Each warmer is a handcrafted work of art.
The brand has expanded to more than just warmers and wax to include additional scented products including items for kids. With the Scentsy Layers line you can now cover yourself in your favourite Scentsy fragrance.
Scentsy i sa home based business that is family friendly, fun and flexible.
At Scentsy you are your own boss but you are not alone. As your Scentsy Sponsor, I will be there to help support your business every step of the way.
The Scentsy Mission
To bring value to the world by providing an industry-leading, family-friendly business opportunity selling creative, artistic, high quality products that Warm the Heart, Enliven the Senses and Inspire the Soul.
Why Join Scentsy?
Your career should be engaging, challenging and fun. With Scentsy, you can create income doing something you truly love, so you can have more time with the ones you love — all while receiving the support you need to succeed.
Earn money. You'll earn a 20-25 percent commission on your own sales and generous bonuses as you build your team — not to mention awards and incentives for sales and sponsoring achievements.
Free promotional tools. You'll receive a Personal Website with a free, three-month trial period, advertising templates, downloads and more!
Free Workstation. Here you'll enter orders, announce events and send party e-vites. You can manage your contact list, order business supplies and more. Your Workstation is a key business tool.
No Inventory and Free Shipping for Qualifying Parties. Scentsy will ship orders to you, your party Hosts, and your customers — and qualifying party orders of £150 or more earn free shipping.
Join My Scentsy Team in the UK!
Scentsy's philosophy of Simplicity, Authenticity, and Generosity has made us one of the fastest-growing companies the direct selling industry has ever seen. We now have more than 100,000 Independent Consultants spreading Scentsy spirit throughout North America, Puerto Rico, and Guam.
Now, as we expand into the United Kingdom, Germany, and Ireland, you're invited to grow with us. As an Independent Scentsy Consultant, you'll enjoy flexible hours, more financial freedom, and the satisfaction of connecting people you care about with products you believe in.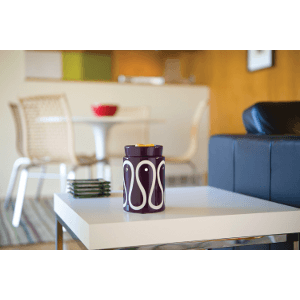 So Many Benefits
At Scentsy, we don't just recruit Consultants — we sponsor, support, and mentor them. If you choose to join my team, I'd be your personal Sponsor, helping you every step of the way as you launch your new business. You'll also have access to our entire network of Scentsy Consultants through the Scentsy Family Forum and a wealth of online training and resources.
Scentsy's home office hosts a Consultant Support Department, available every weekday to answer any questions you may have. And you won't want to miss Scentsy's annual Convention and other seasonal training and networking events throughout the year!
And, the icing on the cake: every Scentsy Consultant also gets a free website for three full months (and just £10, VAT inclusive, per month after that), a free online Workstation to organise and run their business, no inventory to manage, no credit card fees, and free shipping on orders over £150!
Selling Scentsy in the UK
As a direct sales company you can sale Scentsy in a variety of ways. Most traditional consist of home parties (or location parties) Here is some more info on types of Scentsy parties. In addition Scentsy can be sold at local events or even used as a fundraiser. The opportunities are endless, you can be creative on how to get your name out, market and sell the Scentsy Products.
As a Scentsy UK consultnat you can sell in the UK, Ireland, Germany, Italy, France, Spain, Austria and Luxembourg. Learn more about Selling Scentsy in Europe.
Getting Started with Scentsy Is Easy
For just £85 (VAT inclusive, plus shipping costs) Scentsy will mail you a Starter Kit that includes everything you need to run your Scentsy business — and it all fits conveniently in one shopping bag.
Learn more about the Scentsy UK Starter Kit
Scentsy UK Compensation Plan
Being a Scentsy Consultant allows you to have a flexible schedule and set your own goals. No matter what your background is or how many hours you wish to work, you can have a successful Scentsy business that fits your lifestyle! Scentsy's Compensation Plan offers commissions on personal sales and leadership bonuses as you build a team.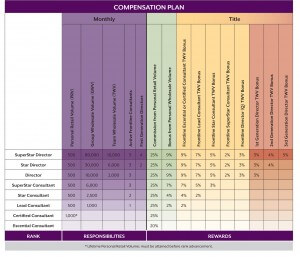 How do I make Money?
With Scentsy you earn commission on your personal sales, party sales and online sales. You will start earning 20% and after your first promotion you will earn 25%. Commission is paid the 10th of the month via a pay portal. You will be given a bank card you can use or you can choose to move the money to your personal account.
 About the Fragrance Industry
The world fragrance and perfume industry is expected to exceed $36 billion in 2017, according to research fromGlobal Industry Analysts. Market growth is fuelled by demand from emerging markets and consumer lifestyle trends granting an increasingly central place to grooming. Market growth is, however, inconsistent across various geographic zones because growth in any one geographic zone depends on the living standards, disposable income and GDP of the country. Consumer demand for fragrances and perfumes is largely dependent on demographics and lifestyle trends, in particular the importance of luxury and status.