A discounted Scentsy Starter Kit is being offered for a limited time.
Have you been thinking about becoming a Scentsy consultant? Now is the time! For the month of March, Scentsy is offering a discounted starter kit; the Essential Starter Kit. For only $49 you can join Scentsy! March is also a GREAT month to join Scentsy because we just launched our NEW Scentsy Catalog for the Spring/Summer. Join this month to start your business on the fast track.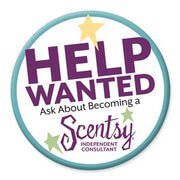 It's an amazing time to join Scentsy! So we're offering a special Essential Starter Kit in the U.S. and Canada for the entire month of March 2016. The limited-time Starter Kit includes just the essentials to get a new Scentsy Consultant started for just $49 (USD)/$59 (CAD). The Scentsy starter kit half-off! That is right! Half-priced Scentsy Starter Kit. This Scentsy join special is only around for the month of March so join now to take advantage of this join special!
Contact me
to learn more about joining Scentsy.

The Limited-time Discounted Scentsy Starter Kit includes: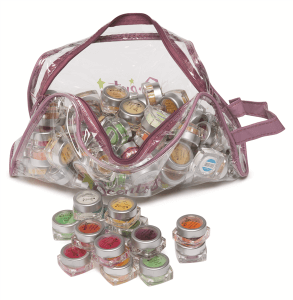 1 Scentsy Warmer
1 Scentsy Bar
1 Pack of Order Forms
1 Pack of Print Your Own Labels
1 Set of Spring/Summer 2016 Mini Testers (all 80 fragrances)
1 Pack of Party Invitations
1 Consultant Guide
1 Quick-Start Guide
1 Pack of Catalogs
1 Pack of Product Lists
1 Pack of Category Cards
1 Pack of Showcase Brochures

This is a great opportunity to join Scentsy at a discount! The Escential Starter kit is a great tool for those busy people wanting to sell Scentsy on the go. The Scentsy mini-testers are perfect for catalog parties or Scentsy book parties. Think of the mini testers as your employees. It is perfect to get going NOW with Scentsy Fragrance. Learn more about me and my Scentsy Team.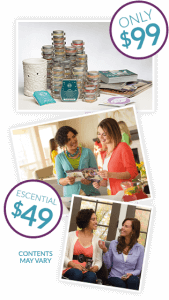 Of course, the
full Scentsy Starter Kit for
$99 (USD)/$119 (CAD) is also available during March. This complete Scentsy Starter Kit contains everything in the Escential Starter Kit, plus additional demonstration products. You choose which Scentsy Starter Kit you prefer during the enrollment process.

Join Us! Invest in YOU!
I want to share an amazing gift with you: the chance to reimagine your future with an industry-leading, family-friendly business opportunity. The chance to take control of your future! This is an investment in yourself.
Be part of something BIG!
Your family, your community, a need. We want to help you support the people and causes you love. Each season, Scentsy Consultants submit ideas for a new Cause Product and a charitable organization to support. What matters to you? Let Scentsy help you give back.
You are the BOSS! Be an Entrepreneur
When you join Scentsy, you launch your very own business. That means you're the boss! Choose your hours, earn commissions up to 36 percent and all-expenses paid trips to incredible destinations (Hawaii! Greece! New York City!), and enliven your world with amazing products.*

*Consultants earn 20 percent on the first 1,000 points in Personal Retail Volume (PRV) and 25 percent on all sales after that, plus up to 9 percent bonus on Personal Wholesale Volume based on rank and a 5 percent bonus when monthly sales exceed 2,000 points in PRV. They may also earn leadership bonuses based on downline sales. Qualification for incentive trips is determined annually. For a detailed look at Scentsy's compensation plan, go to Scentsy Compensation plan
Frequently Asked Questions About Joining Scentsy
[xa_acc style="xa-default" ][xa_slide title="How Much Does it Cost to Join Scentsy?" openclose="" icon="Select Icon—"]The normal Scentsy Starter kit is $99. However for the month of March, Scentsy is offering a discounted starter it for $49. It includes everything you need to get started strong with Scentsy.[/xa_slide][xa_slide title="Can I join Scentsy for Free?" openclose="" icon="Select Icon—"]As part of the Direct Selling Association, Scentsy and other direct selling companies need to charge to start a business. Your purchase pays for a Scentsy Starter kit with products well over the cost. For the month of March you can get started for less! Just $49 to join in March.[/xa_slide][xa_slide title="What is included in the Discounted Scentsy Starter Kit?" openclose="" icon="Select Icon—"]1 Scentsy Warmer 1 Scentsy Bar 1 Pack of Order Forms 1 Pack of Print Your Own Labels 1 Set of Spring/Summer 2015 Mini Testers (all 80 fragrances) 1 Pack of Party Invitations 1 Consultant Guide 1 Quick-Start Guide 1 Pack of Catalogs 1 Pack of Product Lists 1 Pack of Category Cards 1 Pack of Showcase Brochures[/xa_slide][xa_slide title="Can I still Join Scentsy and get the Larger Starter Kit?" openclose="" icon="Select Icon—"]Yes! For the month of March you have a choice of Starter kits! The Complete Scentsy Starter Kit: http://nowickchilly.com/scentsy_starter_kit/ or the $49 discounted kit.[/xa_slide][xa_slide title="How do I become a Scentsy Consultant?" openclose="" icon="Select Icon—"]You enroll online to become a Scentsy consultant. You will purchase either the discounted Scentsy Starter kit or the complete starter kit. The entire enrollment process is online. You select your sponsor, I would love to have you join our team! And enroll on this website. Click the join now button or go to https://chillyz.scentsy.us/join/join Select your country and continue with the enrollment process.[/xa_slide][xa_slide title="How much do I need to sell to stay active with Scentsy?" openclose="" icon="Select Icon—"]You need to sell $150 every three months to stay active as a Scentsy consultant. This is a rolling 3 months. This is not cumulative three months. Please contact me for more details.[/xa_slide][/xa_acc]

I'm a little chick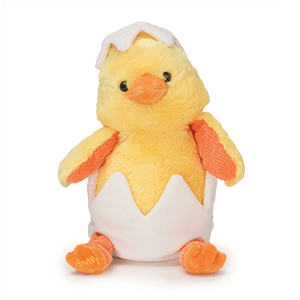 Yellow and soft.


I was born
In a hayloft.
I play all day
And I cheep, cheep, cheep.
Then back to the barn
Where I sleep, sleep, sleep.
Jean Warren
Eggmund, a Scentsy Buddy, has hatched! Just in time for Easter! This super cuddly chick Scentsy buddy is perfect for the Easter Basket. Eggmund's egg bottom is removable. As with all Scentsy Buddies, you insert your choice of scent paks in the zippered compartment to add a special scent for your little buddy.
Eggmund is a limited edition Scentsy Buddy and will only be here while supplies last.

It is that time again, a change of the Scentsy Catalog! Each catalog season new items are added and others are removed to make room for our new products and scents. With the change of seasons comes the spring and summer scents that will be available March 2016 to August 2016.
The following scents will no longer be in the Scentsy Catalog come this Spring. If you see your favorite make sure to stock up because it might not come back in the spring!
Retiring Scentsy Scents: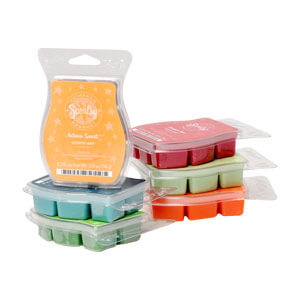 List of Warmers, Buddies and other Scentsy Products that will be discontinued as of February 29th 2016.



Pear Blossom and Cucumber is the New Scentsy Scent of the Month for February


It's the blooming beauty of spring! A resplendent garden flourishing with delicate pear blossom, rain-kissed jasmine, honeydew and Meyer lemon smoothed by a splash of cucumber water. This is such a great clean scent, perfect for spring!


No clue what the scent would smell like in your home? I can send you a small sample or sticker to smell and see if this is a scent you might like. Contact me: Chilly Z

Try the new Scentsy Scent: Pear Blossom and Cucumber Scentsy Bar and see where it takes you!

Contact me for a free Scentsy scent sample or purchase a Scentsy bar for yourself.

Each month Scentsy releases a new scent as the Scent of the month. During that month the scent is on sale for 10% off. These scents are available during the entire catalog season but you will not find them in the catalog. You can always purchase Scentsy online or contact me for a sample of the Scent of the month and the flyer to show all Scentsy Scent and Scentsy Warmers of the Month.

If you want to keep up with the newest Scentsy scents, contact me about my special Scentsy Scent of the Month club for my preferred customers. Each month I will send you a sample of the scent of the month for you to try and see if you like it. During that month you can order that bar at 10% off!

Also available in:

For a limited time, the month of January, you can order any of these 20 limited edition Scentsy Scents! This fall customers and consultants voted for their favorite retired Scentsy Scents. The top 20 vote earners have been brought back and now, this month, you can get yours! Which one is your favorite? How many discontinued scents will you stock up on?
Have any questions? Contact Me! 

The best way to stock up on these scents is the Scentsy combine and save multi-pack. Buy 5 Scentsy Bars and get one Scentsy Bar Free!

Stock up now on 20 of the "retired" Scentsy Scents! Shop Bring Back My Scentsy Bars

Right from the oven with ripe bananas, nuts and spices.

Irresistibly sweet, nutty, warm, and spicy, just like carrot cake.

Graham crackers, sweet almond, cream, and cherries.

A delightful swirl of candied cherry and sugared almonds folded into velvety white chocolate ice cream.

An exotic blend of tart Chinese goji berry, sweet lotus flowers, and ripe, warm dewberries.

Nuts, raisins, butter and spice always make Grandma's kitchen smell nice.

Sun-warmed grape and pineapple with undertones of honeysuckle.

Luscious red berries, silky orchid, and Japanese plum floating on a cloud of amber vanilla.

Rich, ripe apples and warm, woody accents of sandalwood and cedar with hints of spice.

Rock and roll with an electrifying blend of earthy patchouli, glowing sandalwood, and bold pink pepper, harmonized with sweet tobacco flower.

Sweet mulberry accented with bitter-sweet orange peels.

A new name for our favorite spicy cinnamon and floral scent – a must try!

Previously Home Sweet Home

A buttery mix of toasted oats and tupelo honey, oven-crisped with vanilla and maple.

Sweet pea blossoms on a background of velvet musk.

Crisp, juicy apples, fresh from the orchard.

One of the very 1st Scentsy Bars

Lavender with a strong, woody background of amber, moss, and musk.

Only the scent of a rose's fresh, blushing petals will be found in this enchantingly scented wax.

Mandarin and bergamot citrus perfectly balanced with spicy coriander, nutmeg, and allspice.

Sweet, vine-ripened watermelon.

A sweet and juicy black cherry, like an old-fashioned black cherry soda.