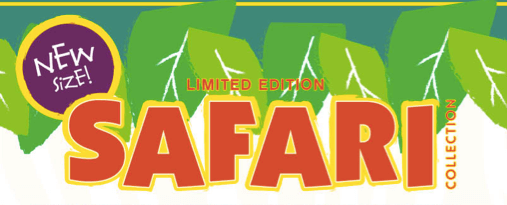 Join us on a Scentsy Safari adventure with our newest cuddly friends! The Scentsy Buddy Safari Collection inspired by the amazing wildlife of Africa.
New size buddies are just perfect for snuggling and taking with you wherever you go. Our original Scentsy buddies have retired to make way for our limited edition of Safari Buddies.
The Safari buddies will return to the wild soon so get them while there are here!
There are six new Safari Buddies: Cheetah, Gorilla, Hippo, Hedgehog, Giraffe and Zebra.
Each Scentsy Buddy features a zippered pocket to hold yummy scents. Just insert a Scent Pak and bring your Buddy to life with some of the best scents Scentsy has to offer. If you want your Buddy to smell really sweet, just give him or her a squeeze! If you'd like to swap your Scent Pak for a different fragrance, just unzip your Buddy, remove the Scent Pak, and replace it with another one of your favorite scents.
Both the Scentsy Buddy and the Scent Pak have passed stringent product safety testing for the U.S. and Canadian markets, including specific safety tests for children's toys. Both products passed tests for tear strength and foreseeable misuse, fabric composition and cleanliness, and toxicological assessments for banned or restricted chemicals without producing detectable amounts of any such substance. Don't forget — you can use your Scent Pak to make your backpack, gym bag, or school locker smell good, too!
Scentsy buddies are recommended for children over 3 years of age.