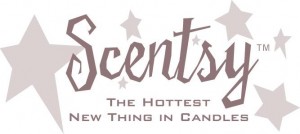 PRESS RELEASE
In 2010, Scentsy awarded 34 children of Scentsy employees or Consultants $2,000 scholarships to help them pursue higher education. Their selection was based on community service and leadership. Twice a year, Scentsy also features a charitable cause product to raise funds for a designated cause or organization, all profits from which go directly to the beneficiary. Additionally, the Scentsy Family Foundation accepts applications for donations, grants, or sponsorships through their Direct Giving program.
"The basis for Scentsy's business philosophy comes from a quote by Albert Einstein," remarks Orville Thompson, Scentsy co-founder. "Try not to become a man of success. Rather, become a man of value. A successful man takes out of life more than he puts in. A man of value will give more than he receives." When they launched Scentsy in 2004, Orville and his wife, Heidi, determined from the beginning to build their business around the core principles of Simplicity, Authenticity, and Generosity. To the Thompsons, the definition of generosity is "contribute more than you take." The Scentsy Family Foundation is the natural extension of that philosophy and the Scentsy mission into a broader level of philanthropy and community support.
Every spring and fall, Scentsy offers a specially created product to spotlight and raise funds for a designated cause or charitable organization. "Sasha the Bear," the newest Scentsy Family Foundation Charitable Cause Product, benefits Ronald McDonald House Charities to improve the health and well-being of children all over the world. Ronald McDonald House Charities strives to be part of the solution in improving the lives of children and their families by providing programs that strengthen families during their most difficult or challenging times. 100% of net proceeds from the sale of this special Scentsy Buddy will be donated to help this noble cause.
According to Chilly Zoretic, an Independent Director for Scentsy based out of Texas, "I really enjoy meeting people and sharing these great products and opportunities. My life is richer being involved with Scentsy!" As a mom of two children under the age of three, and working an office job 40+ hours a week, Chilly claims, "I didn't think I had time for anything else." Yet she went on to say how Scentsy is such a fun business that it's easy to find time to do her work. "I host basket parties all over the U.S.!"
In light of the recent expansion of Scentsy into Europe, many entrepreneurs are flocking to be part of the fast growing company. "As a Scentsy Consultant, you become the owner of your own small business in which the possibilities are great, especially for people who are dedicated to working and growing their business," explains Chilly. "The ability to be your own boss, work your own hours, and make friends doing it are just a few of the many advantages to joining the Scentsy team."
Having been presented numerous awards for her outstanding contributions to the Scentsy community, Chilly continues to help others reach their goals with Scentsy. "I have seen what a difference this company is making in people's lives, and I want to share that with everybody!" She and her team (the Red Hot Chillys) are very close, always help one another out, and celebrate together when somebody reaches a new goal. "Scentsy Spirit is about helping others," concludes Chilly, "and I am here to support my team! If people love these products as much as I do, then I encourage them to join me in turning their love & passion into a business."
The Scentsy mission is to bring value to the world by providing an industry-leading, family-friendly business opportunity selling creative, artistic, high-quality products that Warm the Heart, Enliven the Senses, and Inspire the Soul.
To learn more about the Scentsy Business Opportunity, Chilly's team, or how to join to become a Scentsy Consultant, please visit: www.nowickchilly.com, or send an email to: safewaxcandles@gmail.com.