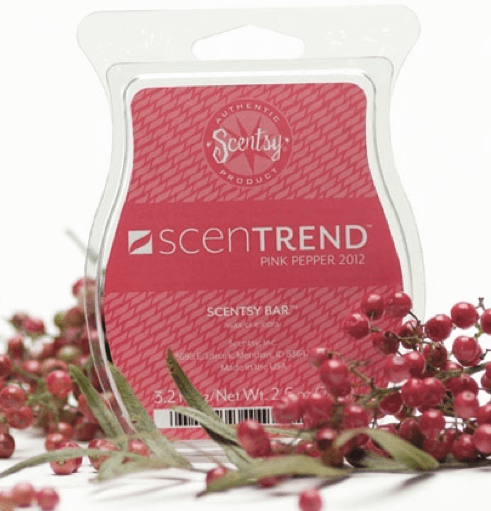 Have you tried Pink Pepper? Scentsy's singular fragrance note of 2012 is fruity, floral, and feisty – and it's your last chance to experience it! Pink Pepper and the fragrances inspired by it – Pixie and Neverland – will be available only through Dec. 31, 2012, so stock up now!
Pink Pepper is a comforting yet contemporary scent that's perfect for mixing. Customize your fragrance experience by adding a cube or two of Pink Pepper to lend a full-bodied, spicy note to your favorite Scentsy Bar.
Start your Pink Pepper journey with Pixie, a mischievous moonscape of pink pepper, mandarin, and heliotrope, deepened by exotic teakwood and vanilla oak. Take it to another level with Neverland, a blend of sunny geranium, glowing pink pepper, and toasty cedar in a deliciously outdoorsy fragrance, like lounging on a sun-warmed wooden deck chair.
What is ScenTrend by Scentsy?
Scentsy lovers are passionate about fragrance, so Scentsy developed ScenTrend 2012 to help customers stay on top of the latest trends. If you're already familiar with Scentsy, you know that scent can make a big difference in your life—it brings back memories and enhances your mood.
Scentsy tested, analyzed, and worked with our experts and international fragrance houses to identify the up-and-coming fragrance note for 2012—Pink Pepper.
The distinct, complex nature of Pink Pepper encourages experimentation, and we hope you do!
What does Pink Pepper smell like?
Pink Pepper is definitely not a wallflower. It's a complex, multidimensional fragrance—both sweet and spicy, with a bit of floral mixed in. You'll find it in gourmand fragrances and floral fragrances because it's ideal for mixing; it adds depth and character while it stimulates the senses.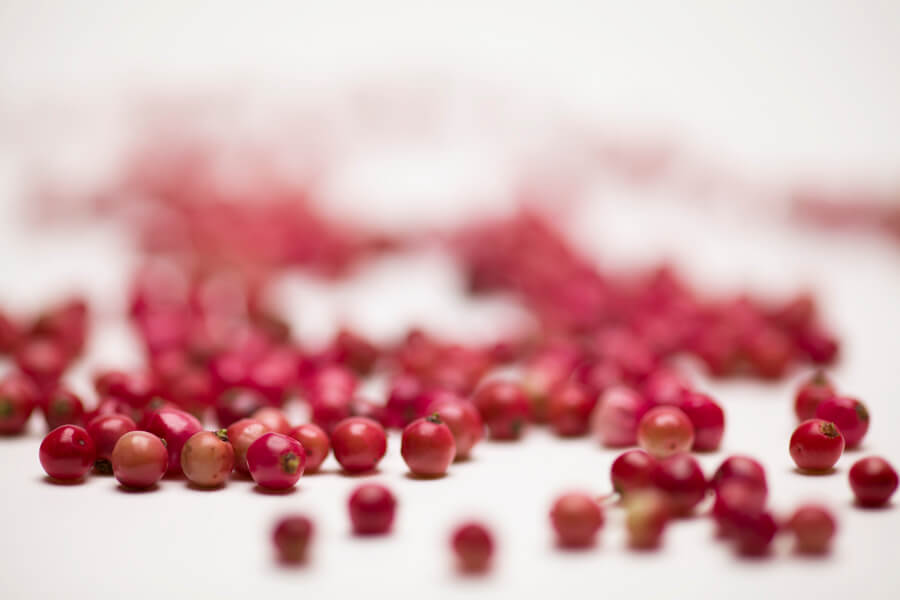 Where does Pink Pepper come from?
The Pink Pepper fragrance note is distilled from the rose-hued berries (above) from the Peruvian pepper tree and, although it has no relationship to black pepper, it conveys similar pepper-like spicy aromas that are provocative and daring.  The best part is its exotic, warm and spicy nature conveys a take charge attitude and a sense of renewed energy which is perfect for 2012. I don't know about you, but I already know that in 2012 an extra boost of energy and a dash of feeling empowered will help me accomplish that laundry list of New Year's resolutions I so eagerly created!
The berries grow in the wild in warm areas and are found throughout South America, and also in the United States. In fact if you live in Southern California, you  might even have it growing in your own backyard!
How do I use Pink Pepper to enhance my home fragrance experience?
Here are a few ideas to get you started:
Add a cube or two to your favorite Scentsy fragrance and discover how Pink Pepper changes it. Does the fragrance become… Deeper? Spicier? More complex?
Pink Pepper also adds richness to current Scentsy Scents like sunny Paradise Punch,  Love Story Imperial City, Amber Road, and Hendrix. And the brand new Scentsy fragrances, like Pixie, the hip RU N2 Me and Neverland. Discover all the Scentsy fragrances that include pink pepper by looking for the ScenTrend icon in the Scentsy Catalog.
Share your experience! Post your experience on my Scentsy Facebook page & tell your friends. Let's see how others are enjoying Scentsy Pink Pepper.
Wonder what to mix with Pink Pepper? Try these bars to mix!
Why is this a trend now?
Pink Pepper fits the mood of our time.
We're living in a complex, fascinating world, and Pink Pepper reflects that—it's provocative and daring, warm and sweet, yet it conveys a take-charge attitude and a sense of renewed energy.

What others are saying about Pink Pepper