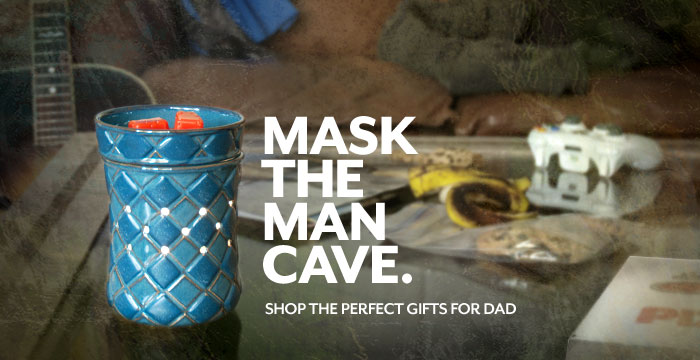 Father's Day Gift Ideas
Scentsy Makes the Perfect Gift!
Looking for a Father's Day gifts idea? Can't find a great present for Dad? Why not give him Scentsy this father's Day! A Scentsy warmer is perfect for his office at home or at work. It is a unique gift idea that he will enjoy year round.
With a range of intoxicating products and fragrances, Scentsy is sure to have the perfect gift for the special dad in your life! To build an amazing gift for the dad with sleek masculine style, pair a Scentsy Man fragrance with Onyx or Morocco. For the dad who craves wide open spaces, try Wrangler or Yukon. Or, for the sports enthusiast, try Play Ball or Game Day!
Trying to find a gift for Dad can be hard, Scentsy makes it easy! There are warmers for all kinds of Dads.
• The Campus collection, lets him show his school spirit!
• The Sports collection for the athlete!
• The Patriotic collection for the Army, Air Force, Marine, Navy or Coast Guard Dad
Fore! Scentsy Warmer
Looking for the perfect gift for the golfer? The Scentsy Fore! He will enjoy this one well after the game is over.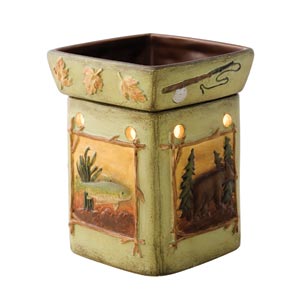 Lodge Scentsy Warmer
The Scentsy Lodge Warmer is rustic and outdoorsey. Unique gift for the hunter or fisherman
Magellan Scentsy Warmer
Experience the thrill of discovery with the Magellan Warmer's masculine warmer's time-burnished patina and bold maritime symbols.
Some additional Scentsy Scents that Dad might enjoy:
My Dear Watson – Refreshing bergamot contrasted with mint, cedar, and suede. Sophisticated and smart.
Ocean – Cool and refreshing aquatic notes deepened with water lilies and ocean breezes.
Beach – Papaya and honeydew, sweetened with a hint of coconut.
Amber Road – Open a box of treasure, hand-picked from exotic lands, to discover glowing red cedar and resinous incense.
Scentsy warmers also make a great addition to a gift basket, select from one of our Scentsy plug-ins and spice scents just for Dad.
Father's Day is a special time each year to thank the men in our lives for their support and encouragement. This Father's day give Dad a beautiful gift – Scentsy just makes scents!
Scentsy Warmers are the perfect gift for all occasions. When you are trying to find a unique gift idea for the man in your life, Scentsy is a great choice.
Scentsy warmers are works of art, they are a gift that keeps giving. Every time your father, grandfather, godfather or uncle uses his Scentsy warmer, he will be reminded of you.
The Scentsy fragrance on the go collection is also a gift idea for Dad. He could use a Scent Pak in his gym bag or in the car to give it a great scent!
Travel tins, room sprays and scent circles can be added to the gift basket as a finishing touch on the special gift you give Dad this Father's day.
Let me help you personalize your Father's Day gift this year, contact me today.