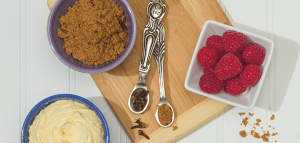 Do you love bakery scents? Scentsy Corner Cafe is for you! Scentsy Bakery Scents, the Corner Cafe Collection, are some of our strongest Scentsy Scents.
It's what you reach for to start your morning or to put a cap on a perfect meal at the end of the day: dark coffee, rich buttery pastry, sweet berries, creamy vanilla. Scentsy's Corner Café Bakery fragrances are rich, luscious indulgences that whisk you to your happy place. Perfect for the foodie or the one who wishes they could bake!
The Scentsy Bakery scents are also great for entertaining or if you have your house on the market. Vanilla is a warm and inviting scent and brings back so many wonderful memories.