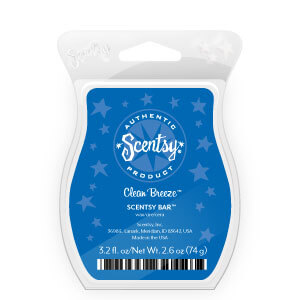 Clean Breeze is one of the most popular scents year around. It is a clean scent that has become a Scentsy favorite!

This is the scent of fresh clean laundry with white florals.
Looking for your favorite Scentsy Scent? Run out of Wax and want a refill? Scentsy Bars can be purchased individually or in a cost savings multi-pack.
Each Scentsy bar has 8 squares that can be broken apart for use. Use one or two cubes of wax in your full size warmer and one cube in your plugin.
Scentsy has over 80 different scents to chose from.