Sincerely Scent is the newest product in Scentsy Fragrance! Scented Greeting Cards! What a great idea! Check out some of the cute cards or make your own. Select your card, scent and layout. Upload or enter contacts and you are finished. Sincerely Scent takes care of everything else!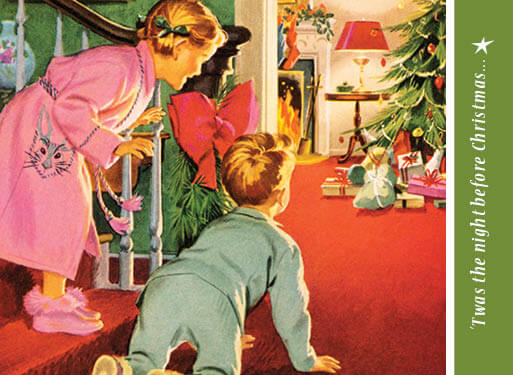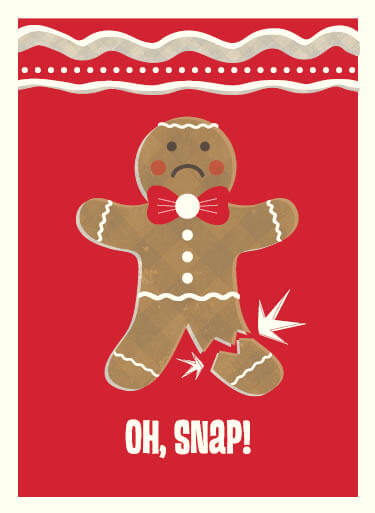 dsfs
Sincerely Scent Frequently Asked Questions (FAQ)
Creating and Ordering Cards
How do I create a card?
It's easy! Just follow these simple steps:
1. Select your card design.
2. Select your inside layout.
3. Choose your fragrance.
4. Personalize your message with text and/or photos.
5. Add a signature if you wish.
6. Enter or select your recipients' mailing addresses.
7. Check out.
Can I personalize my card?
Absolutely! You will have the option to customize your message, select photos, pick a Scent Spot, and add a digital signature during the personalization process. Personalization is included in the cost of the card. Accepted file formats include *.jpg, *.jpeg, *.bmp, *.png, *.gif, *.tif, *.eps, and *.pdf. Files should be less than 5 megabytes in size. Please see our image specifications for more details.
Will the image quality of my photo card match the photograph I upload?
Images printed on a card will not look exactly the same as those developed in a photo lab. For best results, we recommend uploading clear, high-contrast images.
Are there color and font options?
Yes. Sincerely Scent provides a palette of ink colors and various fonts to help you personalize your card.
Will I have help creating my card?
Sincerely Scent makes designing your personalized card easy! Just choose a card and you will be guided through the personalization process, step-by-step. Plus, you can use the preview feature to sample various color, font, and photo options until you're satisfied with your card.
Below are samples of the fonts we offer:

Can I create a card in another language?
Yes. Sincerely Scent offers cards in English and Spanish.
Can I save a draft of my card?
Yes. You can save a draft of your card during personalization by clicking the Save button. Later, you can access your saved draft by clicking the Card Builder tab and then selecting the Work on a Saved Card link. Cards added to your Shopping Cart will automatically be saved and stored in the cart until you either order or remove the card.
How is my card printed?
Sincerely Scent cards are printed on an HP Indigo 7000 digital press, the most sophisticated digital printing press available.
What kind of paper is my card printed on?
We print your card on a beautiful, 110-pound white card stock.
What size is the card and envelope?
Our cards are 4.96″ x 6.875″ and they mail in 5.5″ x 7.4375″ white scent-barrier envelopes to ensure fragrance longevity.
Can I order just one card?
Absolutely! There is no minimum order when sending cards. Once you've ordered a credit bundle through a Consultant, you can choose to send them all at once or one at a time.
Can I review the inside of my card before I place my order?
Yes. You can proof your card by clicking the Preview button during the personalization process.
Am I responsible for the accuracy of my card?
Yes. Carefully review your card before submitting your order. Sincerely Scent is not responsible for spelling, punctuation, layout, or address errors.
How long does it take to process my order?
We will deliver your personalized cards to the U.S. Postal Service within two business days (Monday-Friday). If you order on a weekend, holiday, or your order processing time crosses a weekend, allow for extra delivery time. Click here for more information.
What if I am unhappy with the delivered card?
While we cannot provide refunds for cards that contain spelling and punctuation errors or custom design flaws, we may offer credit(s) toward a future order if there is an issue with the card quality. If you have a concern about the card quality, please contact Sincerely Scent support.
What is the purpose of the QR Code on the back of the cards?
The back of each card features a unique QR (quick response) code. Most smartphones with Internet access, a camera, and a QR code reader application can scan this code, which will link you to a Scentsy Fragrance Independent Consultant website to learn more.
How do I scan the QR code on the back of the cards?
To scan the QR code, you need a smartphone with a QR reader application, most of which are free.
Registration and My Account
How do I register?
Simply click on the Register or Log In link located in the upper-right corner and follow the registration instructions.
Do I need to register to order cards?
Yes. A Sincerely Scent account is required to order and mail cards. Once you register, you will have access to:
• Saved profile: Store your return mailing address and more.
• Contact Manager: Save your contacts' addresses and important dates so you always have them on hand.
• Group Mailing Lists: Create lists for as many personal and business mailings as you need!
• Order History: We store all past orders to help you track which cards you've purchased and make re-ordering custom cards easy.
What should I do if I forget my password?
Select the Register or Log In link in the upper-right corner. You can then choose the "Forgot your password?" link where you will be prompted to enter your email address. We will then email you a link allowing you to reset your password.
How can I update account information like my email address?
Updating your account information is easy. Go to the My Account tab, select the My Contact Information link, then update and save your new information.
Is my personal information safe?
Yes. Our website is secure and we value our customers' privacy. We do not sell or rent your personal information, and addresses stored in your Contact Manager are only available to you. Please click on our Privacy Policy link at the bottom of the Home page for more information.
Can I import my contacts from another application?
Yes. You can import contacts from other applications, such as Outlook, Gmail, or Excel, and save them to your Contact Manager. Sincerely Scent supports the following file formats: *.csv, *.xls, *.xlsx, *.dbf, *.sql, or *.xml. Most email programs will allow you to export your contacts in a *.csv or *.xls format.
Pricing and Ordering
How much do cards cost?
Sincerely Scent uses a pre-paid credit bundle system; one mailed card equals one credit. The costs of various bundles are detailed in the pricing chart below. All pricing includes personalization, full-color printing, envelopes, and postage and handling. Sales tax is not included in these prices.
Pricing
| | | |
| --- | --- | --- |
| Credit Bundle |  U.S.A. (USD) | Canada (CAD) |
| 10 credits | $28.50 | $38.00 |
| 25 credits | $71.00 | $95.00 |
| 100 credits | $285.00 | $380.00 |
How do I purchase credits?
To purchase credits, please select the "Need more credits?" link in the upper-right corner of the Home page to contact your Scentsy Fragrance Independent Consultant or locate a Consultant near you. You can order by phone, email or by attending a Scentsy Fragrance party.
Will I receive any notifications about my order?
Yes. We'll send you an email confirmation when your order is received. You will receive a second email when your order ships from our facility.
Is there an extra charge to personalize my card?
No. Personalization of your card — including adding a personal message and uploading your own photos or digital signature — is available at no additional cost.
Do Sincerely Scent credit bundles expire?
Yes. Sincerely Scent credit bundles expire 365 days after purchase. You may use your credits at any time throughout the year.
You will receive an email alert both 30 days and 7 days prior to credit expiration at the email address associated with your Sincerely Scent account.
Can I view my order after it is completed?
Yes. You can view your order by signing into your Sincerely Scent account, clicking the My Account tab, and then selecting the My Orders link. If you have questions about your order, please contact Sincerely Scent support.
Can I cancel my order after I've submitted it?
Yes. You can cancel your order if it is still in a pending status. If you cancel, the cost of the card(s) will be credited back to your account to use on future orders, so long as the credits are used prior to the expiration date.
I like the personalization of a card I previously created. Can I use it again on a new order?
Yes. To utilize a previously created card, go to the My Account tab, select the My Orders link, choose the order containing your preferred design, hover your mouse over the Actions button, and then click the Reorder link. From there, you will be able to edit the design into a new card with new recipients.
Privacy and Security
What is the relationship between Sincerely Scent and Scentsy Fragrance?
Sincerely Scent is an extension of Scentsy Fragrance, a Scentsy Family brand.
Will Scentsy share my personal information with any third parties?
Scentsy does not sell or lease "Personally Identifiable Information" ("PII") about you to others, but Scentsy collects and shares PII about you with third parties to establish or maintain our relationship with you. These third parties may use it to respond to your inquiries, provide services you have requested, keep you informed of services we think may interest you, personalize your experience with us, and for other reasons. Without PII, Scentsy may be unable to provide you with your requested services. Scentsy requires third parties who perform services for us to agree to treat PII about you confidentially and securely. For more information, please click on our Privacy Policy link at the bottom of the Home page.
Are my card contents monitored?
We do not actively review the contents of your cards. How you personalize your card is exactly how it is printed. Therefore, it is important to carefully proof your card prior to submitting your order. Scentsy assumes no responsibility for the message(s) or image(s) displayed in your card. For more information, please click on our Privacy Policy link at the bottom of the Home page.
Delivery and Shipping
To what countries can I send my cards?
We mail to addresses in the U.S., Puerto Rico, Guam, Canada, and to APO/FPO boxes.
Am I responsible for postage?
No. Postage is included in the cost of the cards. You can mail to any recipient in the U.S., Puerto Rico, Guam, Canada, or to an APO/FPO box using a single credit.
How do I address my cards?
Once you're finished personalizing your card, you will have the opportunity to enter your recipients' mailing addresses. Addresses may also be added to the Contact Manager and then imported to your cards. Please remember to always preview your mailing addresses carefully, as we print exactly what you enter. You are responsible for ensuring the accuracy of your recipients' mailing addresses.
How are my cards mailed?
Card orders are not guaranteed to be mailed precisely on your "Preferred Mail by Date" (PMBD); they may be mailed up to two business days preceding your chosen date.
All card orders are fulfilled and leave our facility in Texas within the two-business-day window leading up to — and including — your PMBD. For example, if your PMBD falls on a Friday, your order may leave our facility on the preceding Wednesday or Thursday, or, at the latest, on Friday.
Card orders are not processed on Saturdays, Sundays, or holidays. For example, if your PMBD falls on a Monday, your order may leave our facility on the preceding Thursday or Friday, or, at the latest, on Monday.
Because mail delivery times can vary, Scentsy, Inc. cannot be held responsible for the actual arrival date of your cards. We use First-Class Mail to mail to addresses in the U.S., Puerto Rico, and Guam, as well as APO/FPO boxes. We use First-Class International Mail to mail to addresses in Canada. Please note:
• Cards sent by First-Class Mail generally take two to five business days to arrive.
• Cards sent by First-Class International Mail to Canada can take up to two weeks to arrive.
When choosing your PMBD, please consider the above information carefully and schedule your cards to allow for sufficient delivery time.
Can I schedule mailings for a future date?
Yes. You can order and schedule your cards to mail up to 364 days in advance.
Why haven't I received any email notifications regarding my order?
Your email filter may have sent the notification to your spam folder. If you can't find the email in your spam folder, we recommend you check your order history by clicking the My Account tab and then the My Orders link. If you do not find your order listed, we may not have received your order. Please place your order again, or feel free to contact Sincerely Scent support if you have concerns.
Will my recipients' addresses be automatically added to my Contact Manager?
Yes. Your recipients' names and addresses will be automatically saved to your Contact Manager for your future use. We provide this feature for your convenience; Sincerely Scent does not use this information for any other purpose. For more information, please click on our Privacy Policy link at the bottom of the Home page.
How are the envelopes addressed?
We print addresses directly onto the envelopes.
What type of postage does Sincerely Scent use?
We use first-class United States Postal Service stamps.
Sincerely Scent cards are purchased in bundles. Can cards be sent just one at a time?
Once you purchase your Sincerely Scent credit bundles, you are free to send cards one at a time or in bulk.
System Requirements
What are the minimum system requirements for using the Sincerely Scent website?
Minimum system requirements are as follows:
• Browsers: Microsoft Internet Explorer 8.0 or above, Firefox 9.0 or above, Safari 4.0 or above, Google Chrome 16 or above.
• Monitor Resolution: 1024 x 768
• Color Depth: 16-bit color or above recommended; 256 colors required.
To use the website, do I need to enable pop-up windows?
Yes. To enjoy the full website, you should set your pop-up blocker to allow pop-ups from this site.
Why do I get an error message when I try to view a training video while using Internet Explorer?
Your browser is letting you know that you are moving from a secure website (SincerelyScent.com) to an unsecured website (YouTube.com) to view the video. If Internet Explorer gives you a message asking if you would like to view only secured content, click no – you will be taken to the training video on YouTube.com. Your information on SincerelyScent.com is always secure and protected.
Image Specifications
What types of images do you suggest I upload to my cards?
Images scanned into your computer, retrieved from a photo CD, or uploaded from a digital camera will work well for your cards. We do not recommend using images taken from the Internet because their quality is generally too low for printing. Sincerely Scent will alert you of poor image quality if you attempt to upload a photo that does not meet the minimum quality standards. You may continue to use the image though the card may not print as clear as what is displayed on your computer screen.
What digital file formats can I use for my images?
You can upload images in any of the following formats: *.jpg, *.jpeg, *.bmp, *.png, *.gif, *.tif, *.eps, or *.pdf.
How large of an image can I upload?
We recommend uploading files no larger than 5 megabytes. Please be aware that the larger the file, the longer it may take to load, depending on the speed of your Internet connection and/or the file size limits set by your Internet service provider.
Do I need to use only high-quality images?
You'll get the best quality card by uploading the largest images. We recomment you pick a clear, high-resolution image, at least 150 dpi (dots per inch), but preferably 300 dpi or more, that has not been pulled from the internet.
We don't proof images before printing, so please make sure you preview your image carefully.
Do you auto-rotate my images?
No. We print your images as they appear in your preview. Before submitting your order, make sure the image is oriented properly. After you upload an image, you can rotate it using our Photo Edit tool.
Scent Spot
Must I select a Scent Spot with my card order?
Yes. Each Sincerely Scent card requires a Scent Spot selection.
How long will the Scent Spot last?
Much like a Scentsy Bar, the intensity of the Scent Spot's fragrance will vary according to conditions such as humidity and temperature. The fragrance also will be influenced by how long it is stored in your Sincerely Scent card. Each card contains ink that can compete with your Scent Spot's fragrance over time. For best results, experience your Scent Spot as soon as you receive your card.
Can I safely touch and smell the Scent Spot?
Yes. The Scent Spot is safe to touch and smell. However, despite rigorous testing, some individuals may be sensitive to Scent Spot ingredients. Please keep in mind that the Scent Spot contains fragrance oils, so wash your hands after handling it to prevent transferring these oils to other surfaces. Also, do not place your Scent Spot directly on any finished surfaces, as damage to these surfaces may occur.
Will my cards be impacted by heat or cold during delivery?
Our cards are designed to handle normal mail delivery — in both summer and winter temperature conditions — and general card use.
What is the best way to store my cards?
To best preserve your cards, store them in their original scent barrier envelopes, with the Scent Spot placed inside the cards.
Can I warm the Scent Spot?
No. The Scent Spot is not intended to be warmed or heated in any way. Do not place a Scent Spot in the microwave, oven, dryer, Scentsy Warmer, or any other area where the product may come into contact with heat.