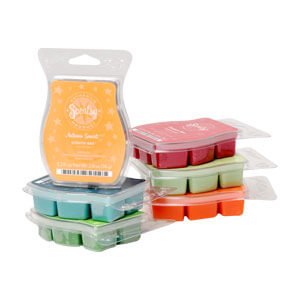 It is that time again, a change of the Scentsy Catalog! Each catalog season new items are added and others are removed to make room for our new products and scents. With the change of seasons comes the fall and winter scents that will be available August 2020 to January 2021.
The Scentsy Fall scents are amazing and smell fabulous! But I know that some of you like to hold on to your favorite Scentsy scents.
This has been a very busy time with Scentsy, surprisingly the Corona Virus created an increased demand for our home fragrance products. Due to high demand many of our discontinued items have and continue to sell out. Once an item is announced as discontinued, it will only be available while supplies last. Many on this list of discontinued items have already sold out. If you want a scent that has sold out you can contact me to see if I can help you find it, or you can create a new Scentsy Subscription and use our Always get my bar feature. This scent can be added and you can continue to get this scent even if it is never ever offered again in a Scentsy catalog. Contact me for more information.
For the current list of in and out of stock products from our discontinued list, please check out the Last Chance section on my website found here: https://chillyz.scentsy.us/shop/c/27530/last-chance-products
REMEMBER to stock using the Scentsy 6-packs, buy 5 bars and get 1 free. Save using Scentsy Multi-pack!
If you want to continue to use a retired scent, you can take advantage of Always Get My Bar as part of your Scentsy Club Subscription.
The following scents will no longer be in the Scentsy Catalog come this Fall. If you see your favorite make sure to stock up or start a Scentsy Club Subscription, because it might not come back in the spring!
Retiring Scentsy Scents:
Fiddle Leaf Fig
French Lavender
Go, Go, Mango
Grapefruit and Grenadine
Havana Cabana
Here Comes the Sun(flowers)
Hibiscus Pineapple
Iridescent Pearl
Johnny Appleseed
Lavender Cotton
Lemon Sorbet
Lilacs and Violets
Lush Gardenia
Mahalo Coconut
Make Waves
Mineral Oasis
Mochadoodle
Mojito Mambo
Now and Zen
Paradise Punch
Peach Nectar
Pina Colada Cha-Cha
Pineapple Pucker
Pink Cotton
Prickly Pear and Agave
Rainbow Sherbert
Rainbows and Butterflies
Satin Sheets
Skinny Dippin'
Southern Sweet Tea
Strawberry Champagne Truffle
Strawberry Taffy
Sugared Strawberry
Summer Holiday
Tased Marshmallow
Tropic Tango
Twitterpated
Waves and Wonders
The Complete List of Discontinued Scentsy Items: