Scented Greeting Cards ~ by Scentsy

Sincerely Scent cards feature beautiful designs, heartfelt messages for every occasion, and a Scent Spot infused with one of Scentsy's most popular fragrances.
Getting started is easy!
Buy credits by contacting a Scentsy Fragrance Independent Consultant by phone, email, or by attending a party. You'll receive a redemption code for your purchase. Next, log on to SincerelyScent.com, create an account, enter your redemption code and choose from over 250 amazing cards.
Make it yours.
Each Sincerely Scent card is completely customizable: pick the card and scent, choose the pre-written message, or write your own. You can even upload photos to add a personal touch.
Manage your contacts with a few clicks.
It's simple to manage your contacts. Import existing lists—or create your own—all from the convenience of our user-friendly website. Sincerely Scent will even address and mail the card for you—no need to find a stamp or locate a post office. From your computer to their mailbox, it's never been easier to share a thoughtful word of thanks or congratulations with the ones you love.
Never miss a birthday or anniversary again.
Sincerely Scent lets you schedule cards for delivery, making it easy to plan for important events in advance. Take care of every notable event of the year in one afternoon!
 Greeting Cards Your Way!
Since scent is your strongest memory recall sense, it just makes "scents" that Scentsy launch cards!
Do you have a message or an announcement to share?
It's A Boy, It's a Girl, Happy Birthday, I Miss You, Get Well Soon, I Love You, I'm Sorry, Just Because, Congratulations, Happy Anniversary, Engagement Announcement, Wedding Announcement, Merry Christmas, Happy Valentines' Day, Happy St. Patrick's Day, Happy Easter, Happy Mother's Day, Happy Father's Day, We've Moved, Save the Date, Birthday Invitations, Thank You.
There are so many reasons to send a card, and now more than ever you can make an impact and stand out! You can personalize each Scentsy Card with your own business logo, photo and message. You can do it all ONLINE!!
Now you can warm the heart, enliven the senses, and inspire the soul with the simple act of sending a card ~ with a scented fragrance.
Sincerely scent is a new way for you to connect with your family, friends, distant relatives, customers, and employees. You can build your business and give a bit of join to those closest to you. It is an easy way to send a thoughtful note for every occasion. Sincerely Scent offers 150 original greeting card designs. You can customize the message and even add photos!
And the best party is that every Sincerely Scent card has a special scented fragrance sample on one of the Scensty Favorites Fragrances. From crips White Tea and Cactus to sun-sweetened Black Raspberry Vanilla, the fragrance you select will make your card special and unlike any other card.
Cards are of high quality card stock with special envelopes to keep the scent sealed in. Each card will come with a rubberized scented disk attached to the card giving it the amazing scent. When launched in March, the available scents will be from the Scentsy Favorites collection.
Sincerely scent will even address and mail the card for you, no need to find a stamp or locate a post office or greeting card store. From your computer to their mailbox, it has never been easier to share a personalized thoughtful word, express gratitude, wishes of good luck and congratulations to the ones you love.
You can also schedule your cards for delivery , making it easy to plan for birthdays and anniversaries. Send cards up 365 days in advance – no scrambling for last minute Christmas cards and no more forgotten birthdays!!!!! Take care of every notable event of the year in one afternoon from the ease of your computer!
And did I mention that they are SCENTED!!!!!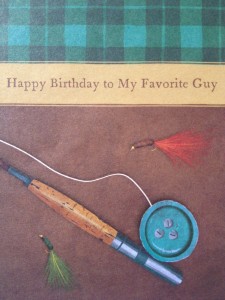 Types of Greeting Cards
Sincerely Scent designers crafted beautiful cards that feature the perfect sentiment for just about every occasion, from birthdays, holidays, anniversaries, thank you notes, even cards to wish someone well, good luck or congratulations. You can find exactly what you are looking for with Sincerely Scent.
Truly Personalized Cards
Every Sincerely Scent car includes several ways to customize your message. You can change your font, font color, position of your message, add photos, and choose your Scentsy fragrance sample. And when you add a fragrance that means something to you, you are not just sending a card ~ you are sharing a memory!
With Scentsy, there is a Scent for Every Occasion!
Include a note "Congrats on the new house" with the Welcome Home Scentsy Scent or Home Sweet Home Scent.  The "Welcome to our newest addition to the Family" birth announcements with the Newborn Nursery scent. The recipient of the card will want to keep this memory!
How Does Sincerely Scent Work?
Using Sincerely Scent is simple!
Purchase Sincerely Scent credits
Log on to SincerlyScent.com
Select your card
Customize it: select your favorite Scentsy scent, write a personal message (or choose from several pre-written options) and add a photo if you would like.
Add recipient(s)
Confirm Order
Sincerely Scent mails your card for you
How to Purchase Sincerely Scent?
You will be able to purchase credits for Sincerely Scent cards individually or in bulk. Just create an account, load it with credits and start sending. Scentsy Sincerely Scent cards are only $2.85 each which includes full postage.
Prices for US customers:
Bundle of 10: $28.50
Bundle of 25: $71.25
Bundle of 100: $285
Prices for Canadian customers:
Bundle of 10: $38.15
Bundle of 25: $95.40
Bundle of 100: $381.50