Father's Day Gift Ideas
Scentsy Makes the Perfect Gift!
Looking for a Father's Day gifts idea? Can't find a great present for Dad? Why not give him Scentsy this father's Day! A Scentsy warmer is perfect for his office at home or at work. It is a unique gift idea that he will enjoy year round.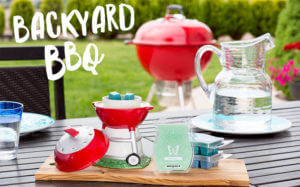 He's the king of the Q. The grill master. The charbroiling champ. He takes the art of barbecue to a whole new level. This Father's Day, celebrate all that Dad brings to the backyard with something that truly speaks to him.
The Father's Day Warmer Bundle includes a Backyard BBQ Warmer and three Scentsy Bars (one of each) in Bonfire Beach, Dark Harbor and Mystery Man for just $50 (USD) — which means you're getting the three Scentsy Bars for FREE!
The Father's Day Warmer Bundle will be available starting Monday, May 16, only while supplies last — so no procrastinating!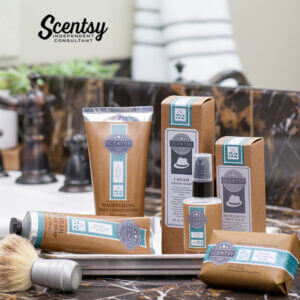 Barbecue isn't your dad's thing? No worries. Keep Dad looking sharp and smelling great with our Groom products for men. Try the Shampoo, Shave and Shower Bar; Cream Shave Soap; Refreshing Face Balm or Nourishing Skin Conditioner — all available in five exclusive fragrances. Effortless. Clean. Cool.
Dad's the man. Remind him.