The New Scentsy Products are here!
I am so excited, the new Scentsy catalog launched March 1st and I cannot wait to start shopping! I love Scentsy and I always look forward to the spring for the launch of the new spring/summer products.
This year Scentsy really out did themselves! There are so many new warmer styles, really expanding the home decor choices. It will be easier to personalize the warmers for your friends, family and co-workers when you need to get that perfect gift.
Scentsy has expanded the mid-size warmer collect with even more choices for those that want a warmer a little smaller since some people just don't have the space. There are several new nightlight styles. A few are based on the full size warmers and then a few new such as the Cuppycake Collection (that I like to call Cupcake). There is a new collection called Symbols with our favorites – Heart, Cross and Flur-de-Le.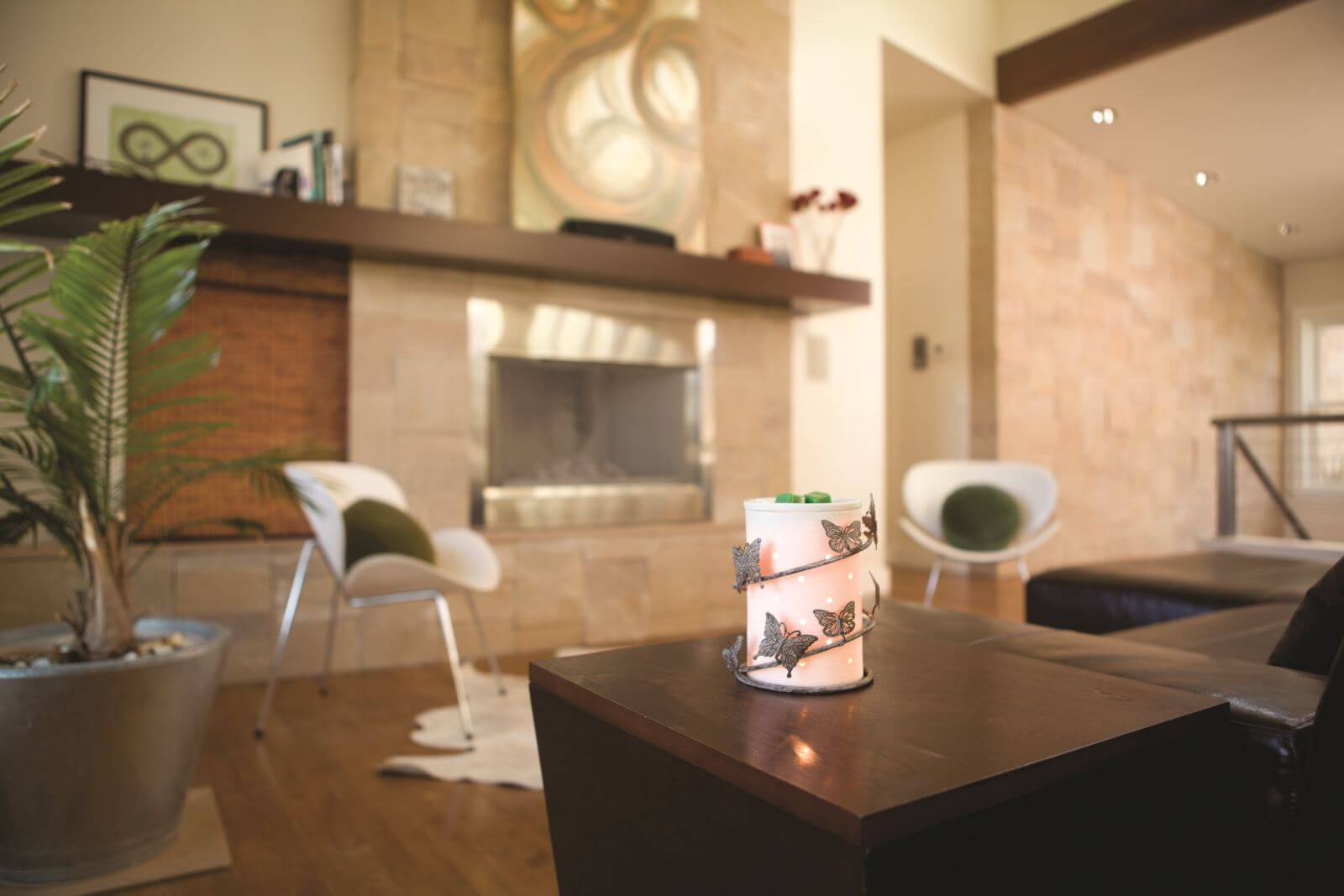 The Silhouette warmer has had a slight re-design to include a simple etched pattern and a lower profile lid so the light shines all the way to the top. The size is the same, just a little more elegant design. If you previously purchased a Silhouette warmer the new wraps will still fit. I have to say one of my favorite things in the new catalog is the Silhouette wraps, actually two of them. These wraps elevate the warmers from functional to true works of art. Butterfly Wrap and Birdcage wrap encircle the Scentsy warmer creating an amazing look. Bother are mental with a warn oxidized look. They are just beautiful!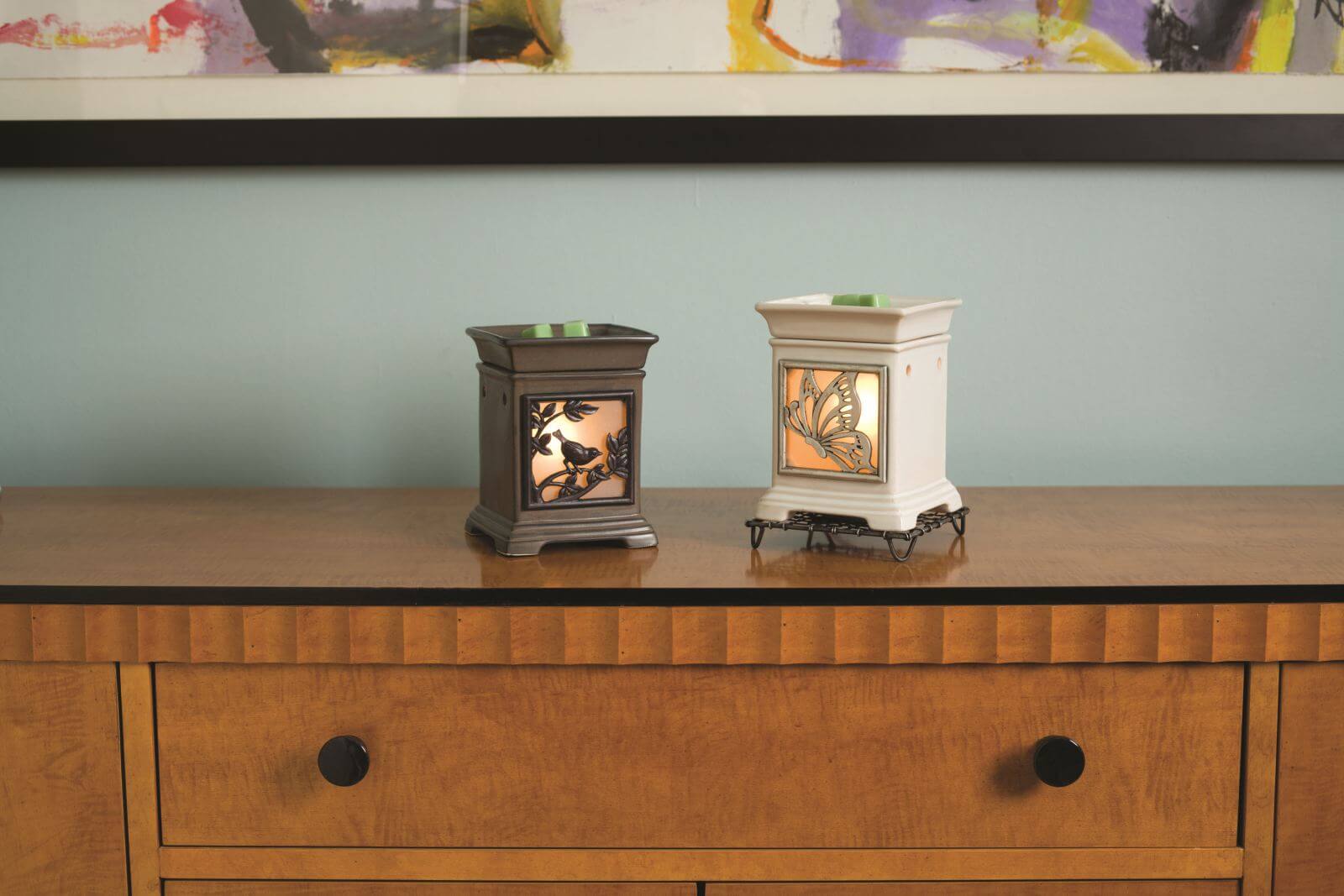 Another new product I am excited about is the Gallery collection. If you are familiar with our Snapshot warmer you will see where the idea developed. The Gallery collection  has a blank, magnetized panel that glows from within when lit. The really cool feature is the Gallery Frame; a Metal Square with a design/pattern. There are three different Gallery Frame Styles that you can snap on to the front of the warmer and each style comes in either Silver or Dark Brown. The warmer comes with your choice of Gallery Frame and you can purchase more frames as you like. The Frame is used to customize your warmer and ad fill the room with beautiful patterns. I cannot wait to share this with my kids, I know they will quickly have a favorite. The Gallery Scentsy Warmer might replace my children's night-lights.
I could go on forever about all the new warmers nightlights but I have to share with you a few other amazing products that are new in this Scentsy catalog!
Scentsy SCENTS! YES!
I LOVE! some of these new Scentsy Scents! First, I have to say that this catalog is all about simplicity. I know, might be hard to tell with my long post about the new products, but that is just because I am so excited! The Spring/Summer scents are amazing, one of my favorites is Tiare Maohi. One of the new things this catalog is SIMPLICITY! Scentsy has gone back to the basics with Simply Scentsy. These five scents are a single note, each the very essence of an ingredient. Cinnamon, Lime, Rose, Strawberry and Vanilla. You can enjoy these alone or mix with other scents to personalize your fragrance. I cannot wait to see what you come up with!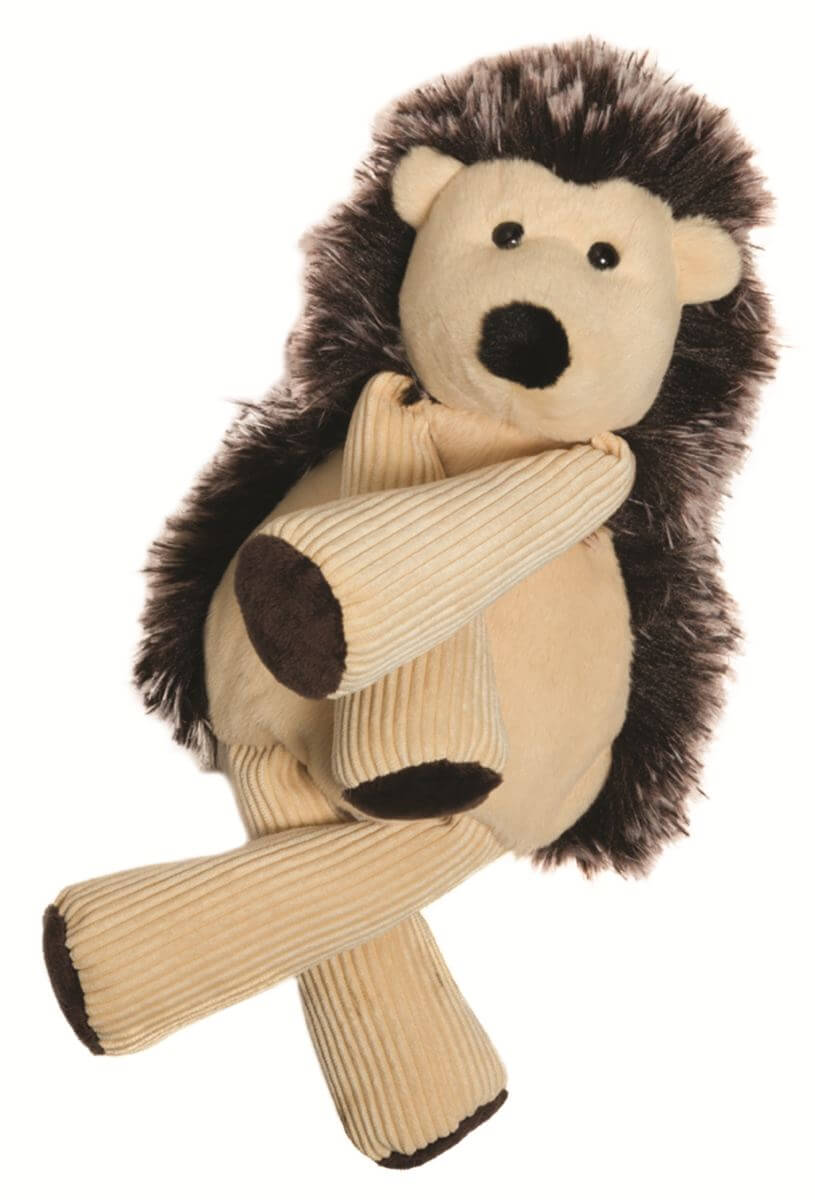 Scentsy Buddies – Fun Scented Stuffed Animals
There are six entirely new Scentsy buddies. This catalog it is all about Safari! Weather you are an animal lover or have decorated your kids nursery in Safari animals – these are buddies you will want for sure! The buddies have been re-disigned to be a little smaller then the original buddies but larger than baby buddies. Going forward you can expect to see new buddies coming more often.
LAYERS – Scentsy personal fragrance
I have really started to love our layers products. I get up in the morning and shower with my shower cream, layer on the body lotion or body butter and finish with the amazing solid perfume. If I need a touchup during the day – then I have my solid perfume with me where ever I go.
Additional scents have been released in the shower gels, creams, body lotion, butter, hand cream and laundry products.
This spring Scentsy is adding a few new products to the Scentsy Layers line! Sunscreen Lotion in 15spf and 50spf as well as Lip Gloss, Scented of course! AND a new re-formulated hand cleaner! Yes, that is right we have a new anti-bacterial hand sanitizer! It is alcohol free so it won't dry your hands AND in a spray for easy use! I am so excited about this product!
As you can see I am very excited about our new catalog. I cannot wait for you to see it. Contact Me to get your copy! I look forward to sharing these products with you either in person, at a party or in the mail.
See the complete list of new Scentsy products or download the catalog.